Journal of Islamic Studies and Humanities (JISH), is a peer-reviewed journal that publishes original researches of an interdisciplinary Islamic Studies and its relation with humanities. It is intended to communicate original researches and current issues on the subject. The subject covers textual and fieldwork studies with various perspectives of theology, law, philosophy, history, sociology, anthropology, art, and many more.
JISH, published by Postgraduate Universitas Islam Negeri Walisongo Semarang twice a year, always places Islamic studies and humanities in the central focus of academic inquiry. This journal, serving as a forum for the study of Islam in Indonesia and other parts of the world within its local and challenging global context, supports focused studies of particular theme and interdisciplinary studies. JISH has become a medium of diffusion and exchange of ideas and research findings, so much so that researchers, writers, and readers from various traditions of learning have interacted in the scholarly manner. This journal warmly welcomes contributions from scholars of related disciplines.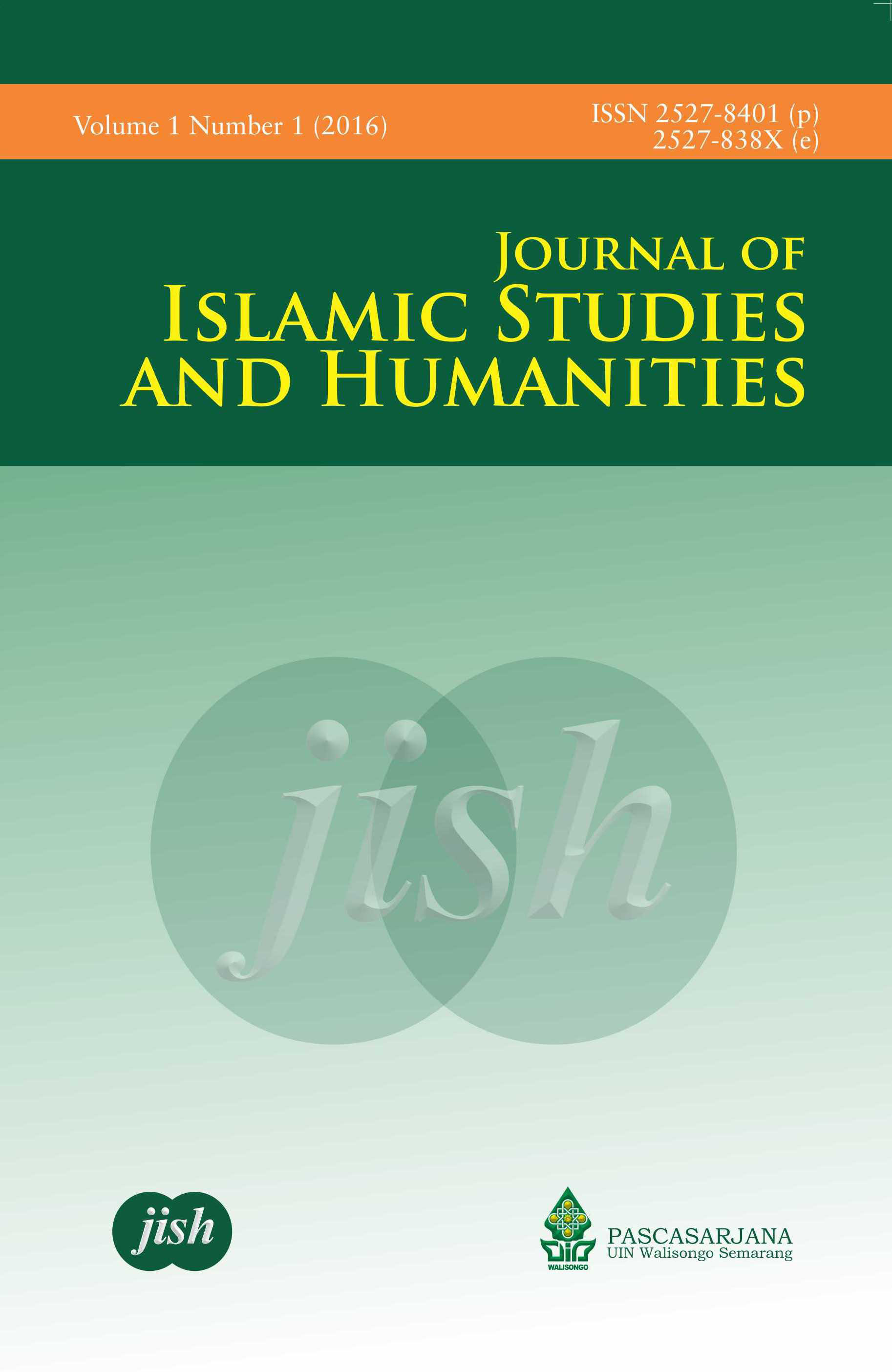 Announcements
No announcements have been published.
Vol 3, No 1 (2018): Journal of Islamic Studies and Humanities
Table of Contents
Articles
| | | |
| --- | --- | --- |
| | Nanang Hasan Susanto, Imam - Suyuti | 1 -20 |
| | | |
| --- | --- | --- |
| | Herlina Nurani, Ahmad Ali Nurdin | 79-102 |