Economica: Jurnal Ekonomi Islam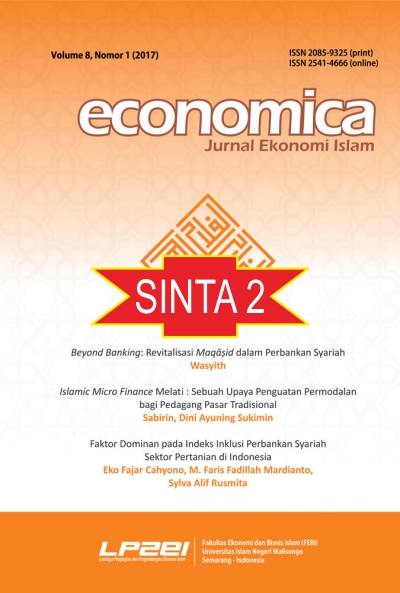 Economica: Jurnal Ekonomi Islam is a scientific journal in the field of Islamic economics studies published twice a year by the Institute of Islamic Economic Research and Development (LP2EI), Faculty of Islamic Economics and Business UIN Walisongo Semarang.
The editors receive scientific articles in the form of conceptual script or unpublished research results or other scientific publications related to Islamic Economics themes which cover Islamic Finance, Islamic Banking, Islamic Accounting, Islamic Marketing, also Behavioral Economics, Management, and Human Resources in Islamic perspective.
This journal has been indexed by: CROSSREF, DOAJ, Google Scholar, Moraref,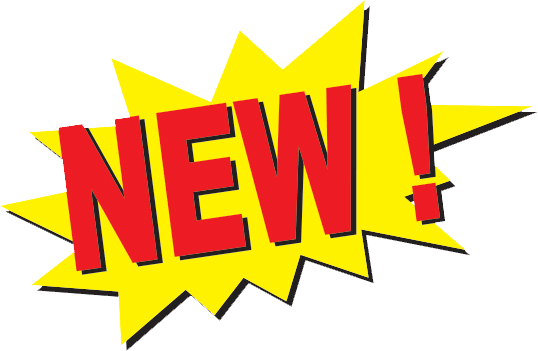 Sinta Ristek Dikti (SINTA 2), One Search Indonesia, EBSCO, etc.
This journal has become a CrossRef Member, therefore, all articles published by Economica: Jurnal Ekonomi Islam will have unique DOI number.
Vol 12, No 1 (2021)
Published : 2021-07-01
Author geographical coverage: Indonesia and Malaysia
chrome_reader_mode Table of Contents
| | | |
| --- | --- | --- |
| | Frontmatter (Front Cover, Editorial Team, and Table of Contents) | |
Articles
| | | |
| --- | --- | --- |
| | Backmatter (Author Guidelines, Acknowledgement, and Back Cover) | |
No announcements have been published.
contact_mail Principal Contact
Editor in Chief
Universitas Islam Negeri (UIN) Walisongo Semarang

Fakultas Ekonomi dan Bisnis Islam UIN Walisongo
Semarang Jl Prof. Dr. Hamka Kampus III Ngaliyan Semarang 50185
WHY PUBLISH WITH
ECONOMICA: JURNAL EKONOMI ISLAM
We are committed to supporting you throughout your publishing "journey" – from submission, through peer review, to publication and promotion