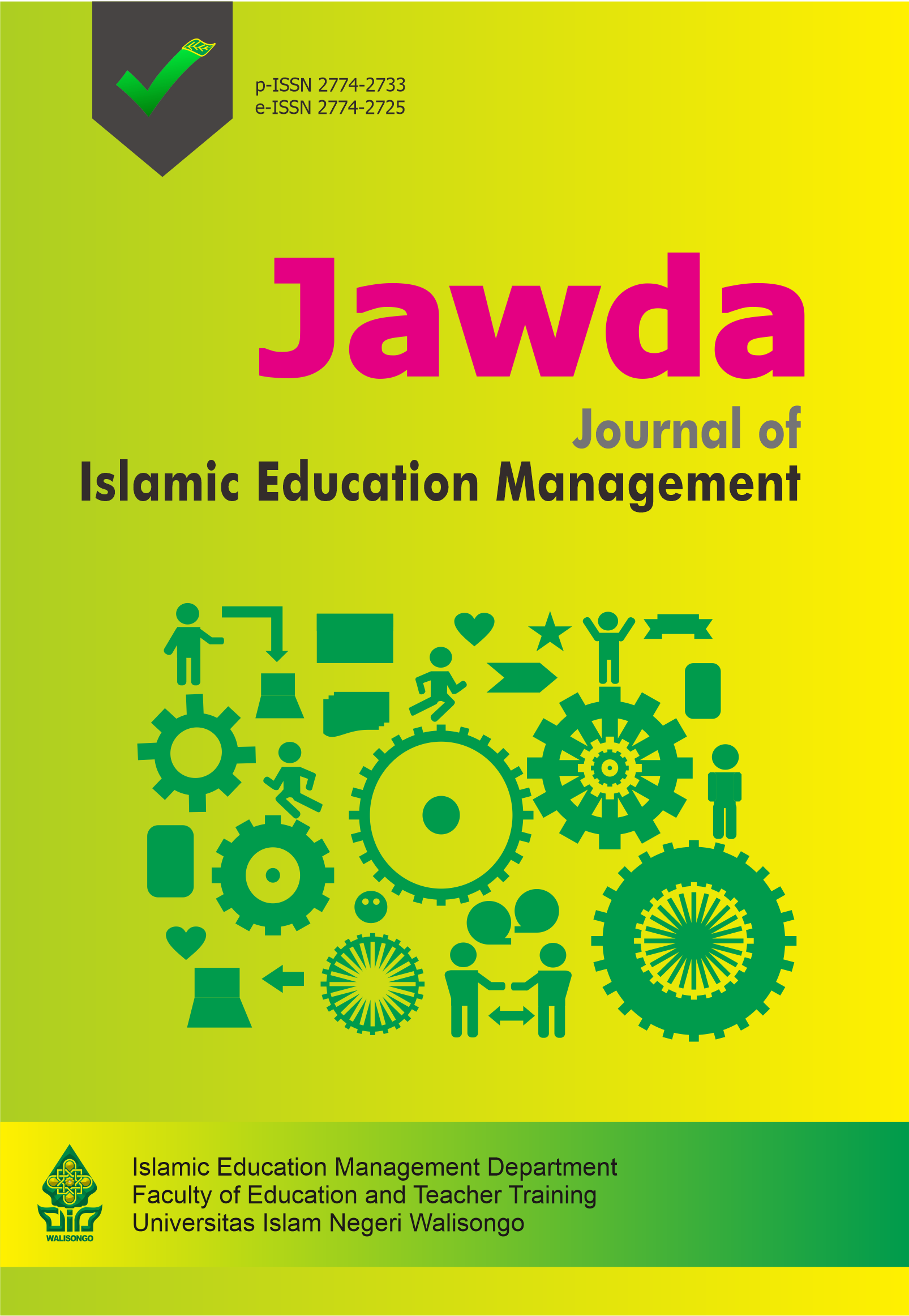 Abbreviation                        Jawda J. Islam. Educ. Manag
Jawda provides scientific publications as well as discourses in the field of Islamic education management, which includes aspects of curriculum, teaching and learning, student affairs, human resources, facilities and infrastructure, financing, leadership, total quality management, public relations, organizations and policy analysis.
The editorial team of the journal warmly welcomes contributions from scholars and researchers of disciplines of education management
Announcements
No announcements have been published.
Volume 3 Number 2 October 2022
Table of Contents
Research Article
| | | |
| --- | --- | --- |
| | Nadiya Eka Fitriya Air Lista, Muh Ahlis Ahwan | 149-166 |
| | | |
| --- | --- | --- |
| | Abdul Fitri Berlianto, Laila Wulandari | 167-183 |
| | | |
| --- | --- | --- |
| | Burhanuddin Chusnul Chuluq, Maryadi Maryadi | 184-197 |
Review Article
| | | |
| --- | --- | --- |
| | Virgiawan Listanto, Citra Permatasari | 198-219 |