folder_shared Author Index
A B C D E F G H I J K L M N O P Q R S T U V W X Y Z All
R
Ramadhan, M
, Institut Agama Islam Negeri (IAIN) Sumatera Utara
Ramadhan, Muhammad
, Institut Agama Islam Negeri (IAIN) Sumatra Utara
Ramly, Roslizawati Mohd
, Program of Akidah and Religions Study Faculty of Leadership and Management Universiti Sains Islam Malaysia
Ridwan, MK.
, Institut Agama Islam Negeri Salatiga
Rivauzi, Ahmad
, Universitas Negeri Padang
Riyadi, Abdul Kadir
, Universitas Islam Negeri Sunan Ampel Surabaya
Rofi'udin, Rofi'udin
, PNS Kementerian Agama Magetan Alumni Konsentrasi Psikologi Pendidikan Islam Universitas Muhammadiyah Yogyakarta (UMY)
Rohani, Laila
, IAIN Sumatra Utara
Rubaidi, Rubaidi
, Fakultas Tarbiyah dan Kependidikan (FTK) UIN Sunan Ampel Surabaya
1 - 9 of 9 Items
Accredited by Kemenristekdikti based on
Decree of Dirjen Risbang Kemenristekdikti,
No. 148/M/KPT/2020
on 2nd Level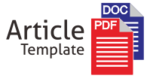 Furthermore information,
please contact us by clicking
the icon below.

This work is licensed under:

Creative Commons Attribution-NonCommercial-ShareAlike 4.0 International License