Psikohumaniora: Jurnal Penelitian Psikologi is a research journal published by Program Studi Psikologi, Fakultas Psikologi dan Kesehatan, Universitas Islam Negeri Walisongo Semarang. This journal is published twice a year, always put the human and humanity as the main focus of academic study with a comprehensive approach. This journal is a medium to communicate the results of psychological research, published to serve the study of psychology forum in Indonesia and other parts of the world in a global context.
This journal firstly published in November 2016. This journal has been accredited by the Ministry of Research, Technology and Higher Education of the Republic of Indonesia (Kemenristekdikti), on the 3rd level based on Decree No. 30/E/KPT/2018. This journal has been indexed by DOAJ, Google Scholar, Moraref, Sinta Ristek Dikti, One Search Indonesia, EBSCO, etc. This journal has become a CrossRef Member, therefore, all articles published by Psiko­humaniora will have a unique DOI number.
ISSN 2502-9363 (print media)
ISSN 2527-7456 (online media)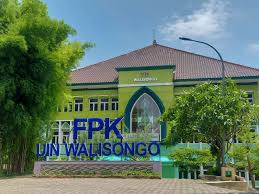 EDITORIAL NEWS
In the accreditation submission on August 2018, the assessor provided input, one of which was to increase the appearance of writing style/layout. Based on these inputs, starting from Volume 3, No. 2 (2018) Psikohumaniora makes improvements including:
Change from format 1 column to 2 columns on body contents.
Change the Book Antiqua font as the main font with Cambria and Calibri fonts.
Change the appearance of the article homepage.
Placement of tables and images at the top and/or bottom of the page.
Hopefully, with these improvements, the appearance and writing style of this journal will be more interesting and have better quality.
This journal is indexed by:
Announcements
CALL FOR PAPERS - VOL 4, NO 1 (2019)

Posted: 2018-09-23