International Journal of Islamic Education in Pluralistic Society

Nadwa: Jurnal Pendidikan Islam (Islamic Education Journal) ISSN 1979-1739 (print), ISSN 2502-8057 (online) is an International and professional refereed journal in the interdisciplinary fields that relevant to Islamic education research. The journal is published by Fakultas Ilmu Tarbiyah dan Keguruan (FITK) (Faculty of Islamic Education and Teacher Training), Universitas Islam Negeri Walisongo Semarang, Indonesia.
The focus is to provide a better understanding of Islamic education and present developments through the publication of articles. This Subject is Islamic Education studies in pluralistic societies with various perspectives
-        E-Learning
-        Management
-        Psychology
-        Anthropology
-        Sociology
-        Inclusive Education
-        Politic
-        Religious Studies
This journal warmly welcomes contributions from scholars of related disciplines.
Indexed by DOAJ and Sinta 2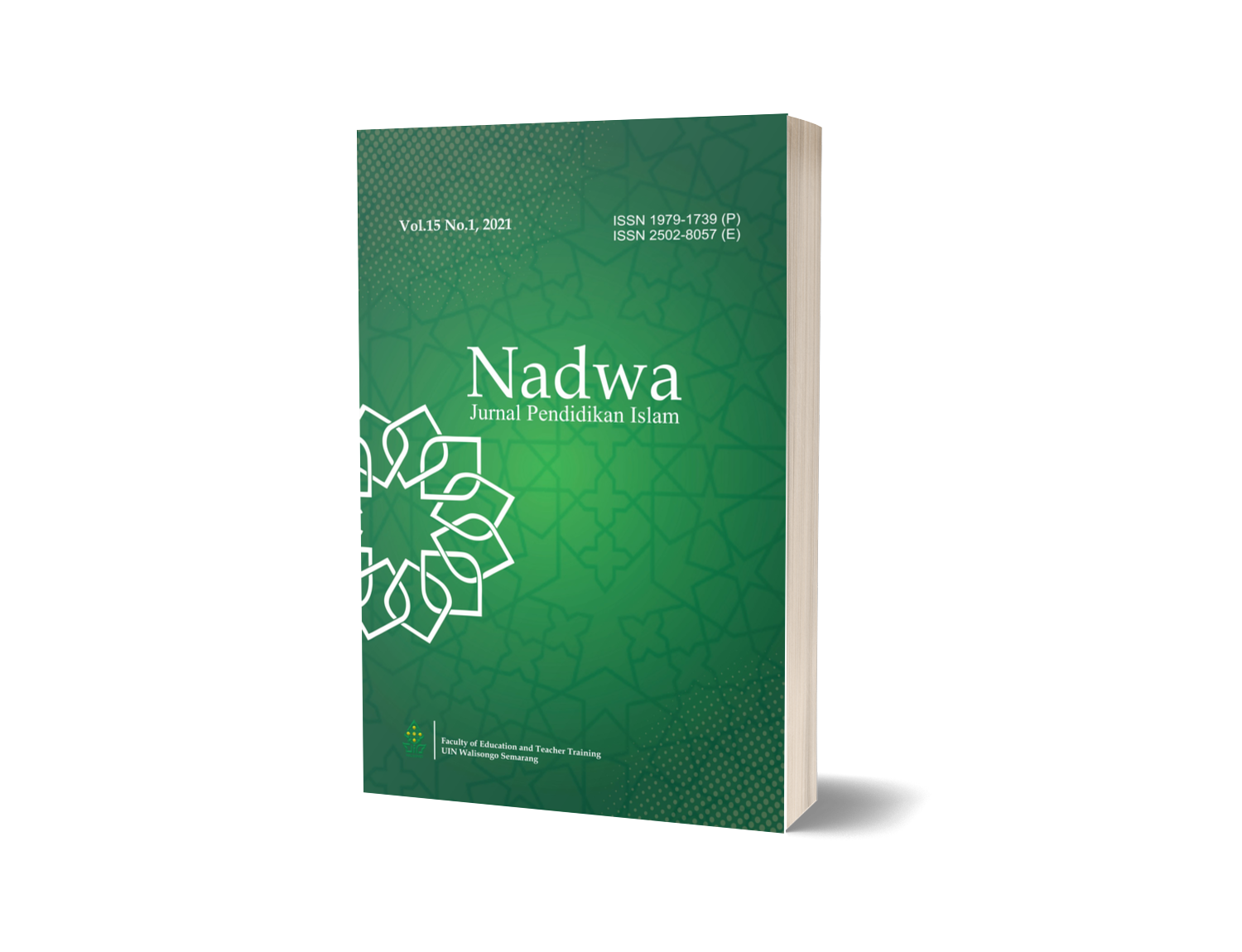 Announcements
Call For Papers: Call For Papers Vol. 14 No.1 2020

Islamic education and radicalism

 



Posted: 2019-12-11
More...
Vol 13, No 2 (2019): Islamic Education and Trancendence
Table of Contents
Articles
| | | |
| --- | --- | --- |
| | Badrudin Badrudin | 179 - 204 |
| | | |
| --- | --- | --- |
| | Rahmat Ryadhush Shalihin, Hendro Widodo | 219 - 234 |
| | | |
| --- | --- | --- |
| | Hafnidar Hafnidar, Rosnidar Mansor, Suppiah Nichiappan | 235 - 250 |
| | | |
| --- | --- | --- |
| | Supa'at Supa'at, Khilman Rofi Azmi | 295 - 314 |
| | | |
| --- | --- | --- |
| | Muhammad Saifullah, Sofa Muthohar, Sayyidatul Fadlilah | 337 - 358 |