Nadwa: Jurnal Pendidikan Islam (Islamic Education Journal) ISSN 1979-1739 (print), ISSN 2502-8057 (online) is a Islamic education research and article journal. It is published by Fakultas Ilmu Tarbiyah dan Keguruan (FITK), Universitas Islam Negeri Walisongo Semarang. Intended to publish quality articles about current issues on Islamic Education in South East Asia. The subject covers textual and fieldwork studies with various perspectives: education, religoius, psychology, sociology and anthropology for forming a peaceful society
Nadwa: Jurnal Pendidikan Islam has accredited  SINTA 2 by Dirjen Ristekdikti, since  December 4th, 2017 for five years.
Indexed by DOAJ.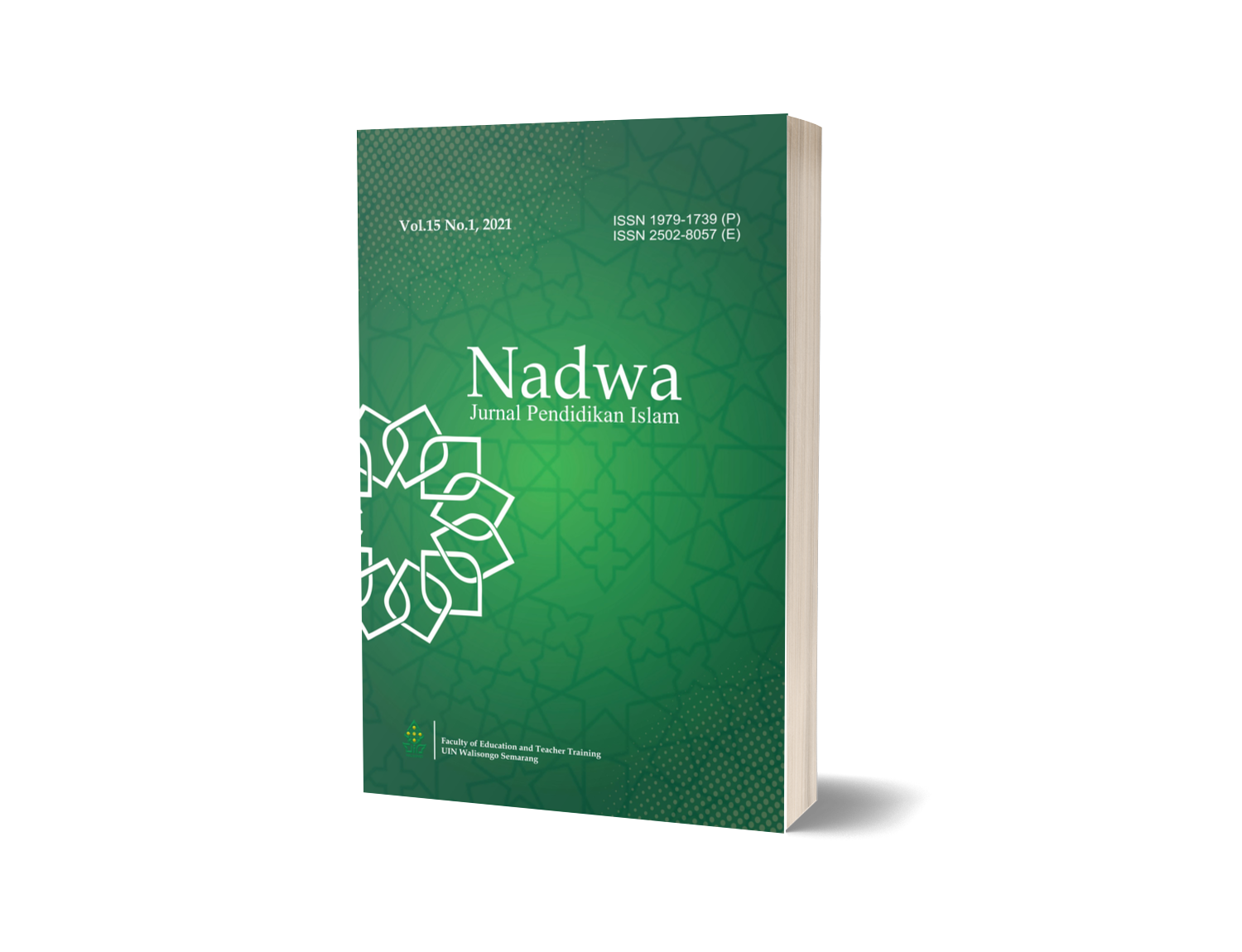 Announcements
Call For Papers: Call For Papers Vol. 14 No.1 2020

Islamic education and radicalism

 



Posted: 2019-12-11
More...
Vol 13, No 2 (2019): Islamic Education and Trancendence
Table of Contents
Articles
| | | |
| --- | --- | --- |
| | Badrudin Badrudin | 179 - 204 |
| | | |
| --- | --- | --- |
| | Rahmat Ryadhush Shalihin, Hendro Widodo | 219 - 234 |
| | | |
| --- | --- | --- |
| | Hafnidar Hafnidar, Rosnidar Mansor, Suppiah Nichiappan | 235 - 250 |
| | | |
| --- | --- | --- |
| | Supa'at Supa'at, Khilman Rofi Azmi | 295 - 314 |
| | | |
| --- | --- | --- |
| | Muhammad Saifullah, Sofa Muthohar, Sayyidatul Fadlilah | 337 - 358 |