Journal Details
---
 Journal Description
---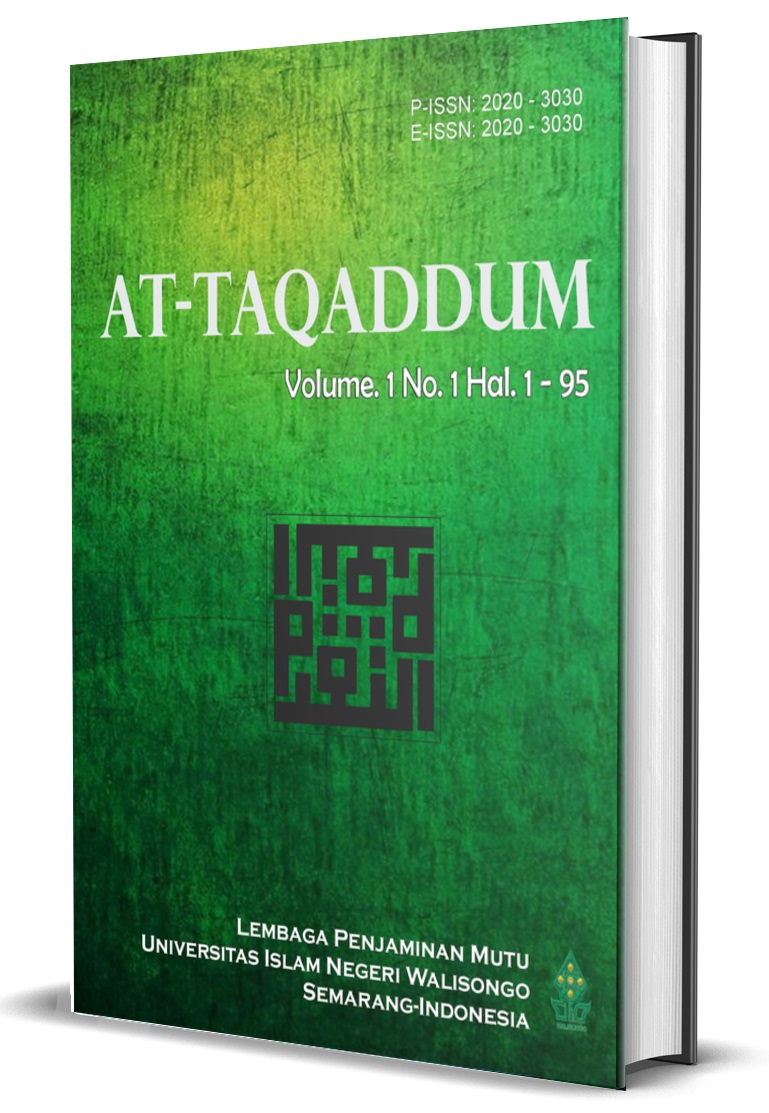 At-Taqaddum is a scientific journal that publishes research articles on improving the quality of institutions, science, and education. This journal focuses on theoretical and empirical studies on continuous quality improvement, either through planning, implementation, internal monitoring and evaluation, self-evaluation, auditing, benchmarking, and dissemination of ideas both in general and in an Islamic perspective. This journal is published twice a year. This journal is published by the Lembaga Penjaminan Mutu (LPM) Universitas Islam Negeri Walisongo Semarang.
This journal indexed by:
Google Scholar, Mendeley, Road, Dimension, Moraref, Garuda, One Search, Academia
and
Base.
Being a
CrossRef Member
, all articles published by
At-Taqaddum
will have a unique
DOI
number.
National Accreditation based on the Decree of the Minister of Research and Technology/National Research and Innovation Agency Number 200/M/KPT/2020
This journal has been indexed by:
---
Citation Analysis:
---
Vol 14, No 2 (2022)
Published: 2022-12-30
Author geographical coverage: Indonesia, Pakistan
chrome_reader_mode Table of Contents
Articles
Abstract: 261 Times
PDF: 166 Times

1-20

Abstract: 85 Times
PDF: 16 Times

21-36

Abstract: 14 Times
PDF: 39 Times

37-48

Abstract: 11 Times
PDF: 19 Times

49-60

Abstract: 34 Times
PDF: 35 Times

61-70

Abstract: 34 Times
PDF: 39 Times

71-86
No announcements have been published.
contact_mail Principal Contact
Editor in Chief
Institute for Quality Assurance, Universitas Islam Negeri Walisongo