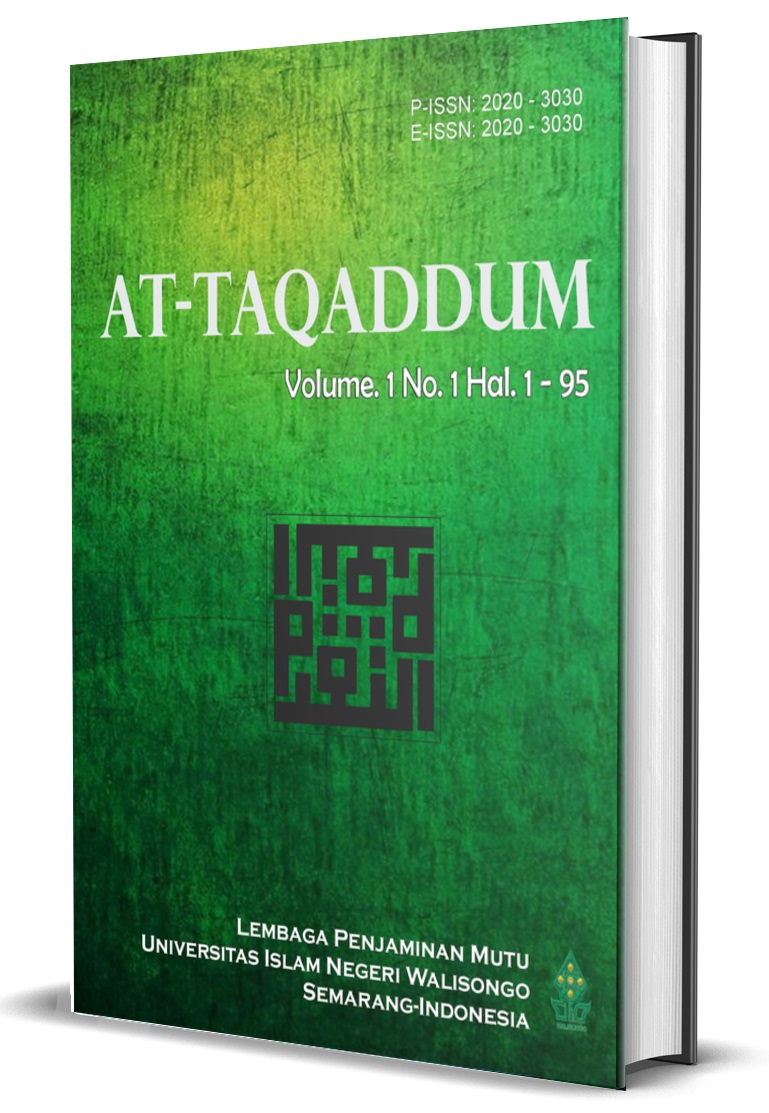 AT-TAQADDUM, is a Journal of Scientific and Islamic education quality improvement. This journal focuses on good practices and quality improvement in science and technology, social sciences, Islamic studies, health and education. It is intended to communicate original research and current issues on the subject. Published twice a year by Institute for Quality Assurance (LPM), Universitas Islam Negeri (UIN) Walisongo Semarang. The journal emphasizes the depth of discussion, research results, and disseminating contemporary studies on the study of Islam and humanity.


Starting with the issue of Vol. 12 No. 1 (2020), there was a change in the template and cover and the number of published articles is 7 per edition.

ISSN: 1979-4703 (p)
ISSN: 2527-9726 (e)
Vol 12, No 2 (2020)
Published : 2020-11-30
chrome_reader_mode Table of Contents
Articles
No announcements have been published.
contact_mail Principal Contact
Editor in Chief
Institute for Quality Assurance Universitas Islam Negeri Walisongo

At-Taqaddum: Speak With Data
Jurnal Peningkatan Mutu Keilmuan dan Kependidikan Islam
Quality Assurance Institute (LPM) State Islamic University Walisongo Semarang
Jl. Walisongo No.3-5 Semarang, Indonesia