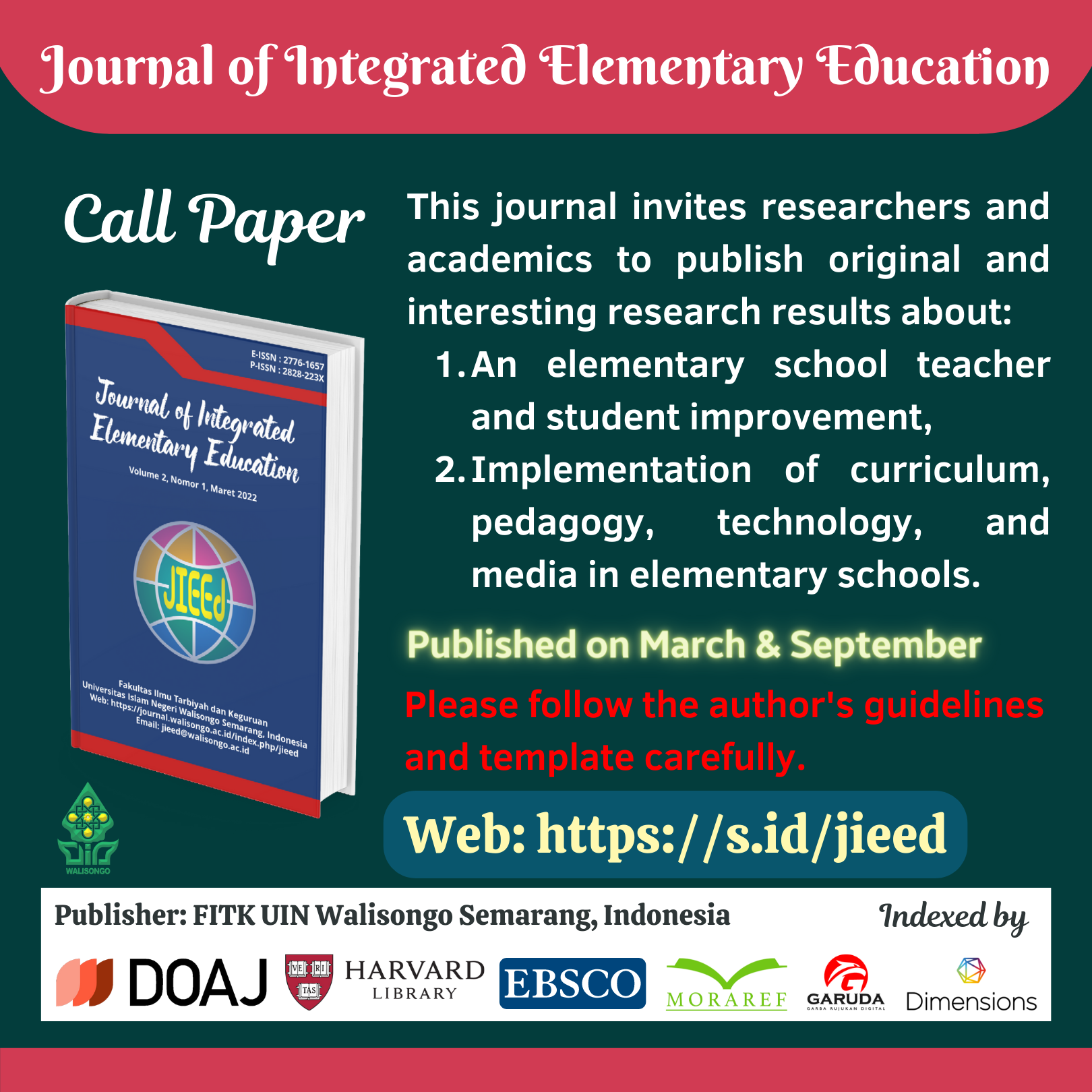 Journal of Integrated Elementary Education is a multi-disciplinary, peer-reviewed, and open-access journal published online by the Faculty of Tarbiyah and Teacher Training, Universitas Islam Negeri Walisongo Semarang, Indonesia, in two issues a year (March and September).
This journal invites researchers and academics to publish original and interesting research results about an elementary school teacher and student improvement, implementation of curriculum, pedagogy, technology, and media in elementary schools.
Please follow the author's guidelines and template carefully. Manuscripts written not under the guidelines and journal templates will be REJECTED by the editor before further review.