Vision: Journal for Language and Foreign Language Learning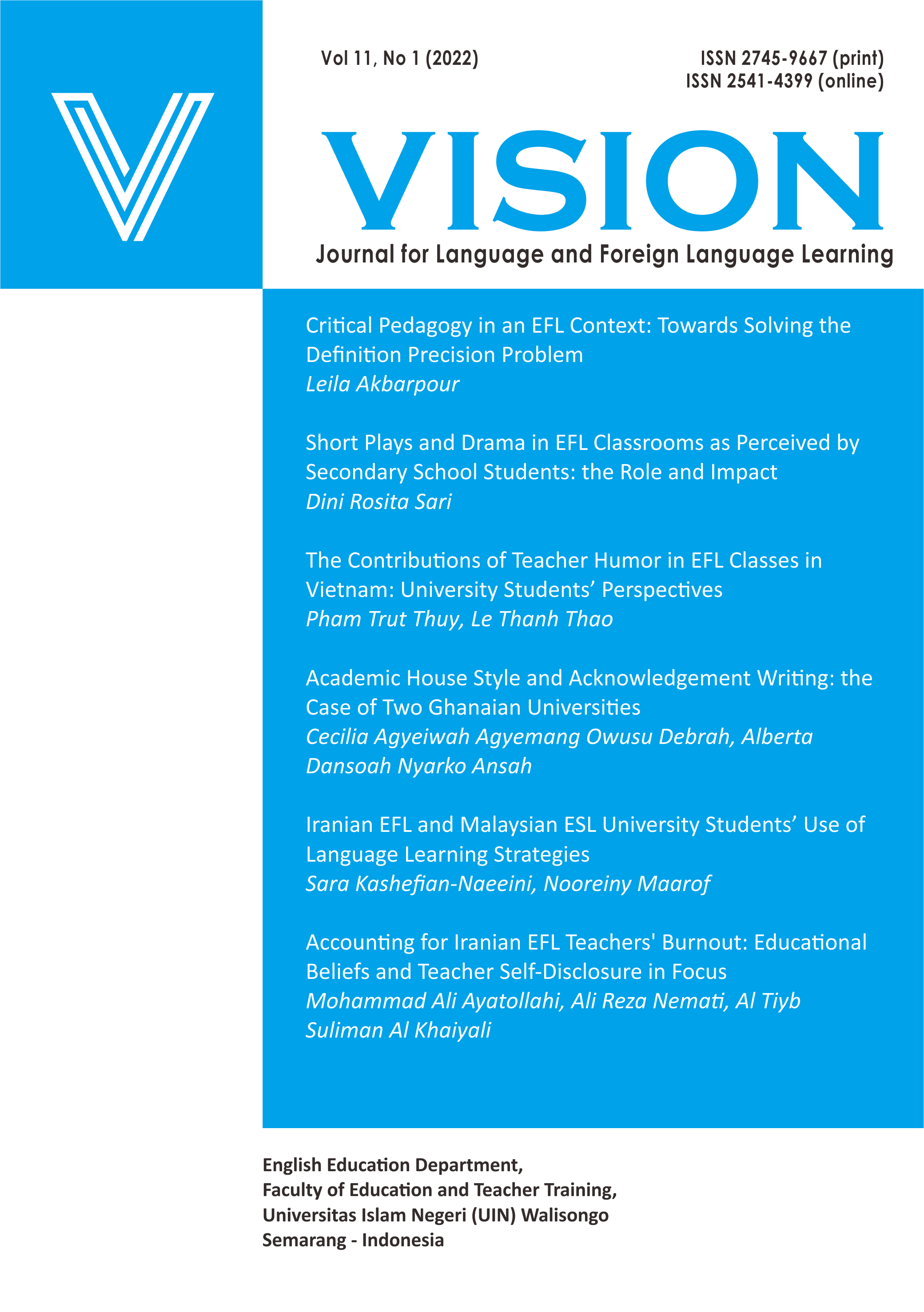 Vision: Journal for Language and Foreign Language Learning (Vision) is the International single-blind peer-reviewed and open-access journal dedicated solely to research on teaching and learning a second and foreign language. It aims to publish quality papers that contribute to all aspects of the profession, with a particular preference for studies that combine theory and practice. The journal welcomes submissions on foreign language acquisition, translation and language learning, foreign language learning and identity, gender and equality in English language learning, foreign language skills, linguistics and English language learning, literature and English language learning, and foreign language teaching and learning as well as from the fields of sociolinguistics, psycholinguistics, and other related areas.
Vision is a scholarly journal with a readership comprised of both teachers and researchers in the field of language and EFL who work in primary and secondary schools, colleges, and universities, as well as in the state and private sectors. In addition to teachers and researchers, readers include teacher trainers, administrators, and policymakers occupying positions of responsibility and management in language and ELT programs and projects.
Vision Journal is indexed by DOAJ, Crossref, Google Scholar, MORAREF, Sinta, Dimensions, Mendeley, and many others.
| | | |
| --- | --- | --- |
| Google Scholar | Sinta Certificate Journal Twitter | In Cooperation WithArticle Template |
Vol 11, No 1 (2022)
Published: 2022-06-03
Author geographical coverage: Iran, Indonesia, and Vietnam
chrome_reader_mode Table of Contents
Articles
Abstract: 33 Times
PDF: 35 Times

1-16

Abstract: 263 Times
PDF: 132 Times

17-30

Abstract: 49 Times
PDF: 52 Times

31-50
No announcements have been published.